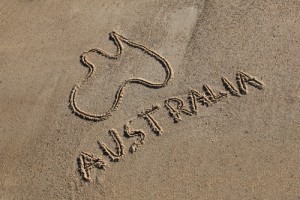 Australia is one of the best countries in the world for a remarkable holiday. With its vast and varied landscapes, white sand beaches, friendly locals and unique wildlife, Australia is one of the most popular places to visit, especially among backpackers and budget travelers. Due to its distance from the US, not so many Americans tend to visit this incredible destination. Nevertheless, here are top 10 reasons to save up your vacation time and travel to Australia for your next trip.
Australia takes pride in having some of the world best beaches. Australian beaches will without doubt take your breath away.
Australia is one of the best destinations in the world for backpackers and budget travelers. Holiday in Australia is cheap and affordable as so much tourism is geared towards budget travelers.
if you're not lazing on the beaches in Australia, you can explore one of the national parks in the country including Kakadu, Uluru-Kata Tjuta National Park or the Great Sandy National Park, home to Fraser Island. Australia's national parks are simply amazing.
Aussies are usually friendly and warm towards strangers. They are always ready to help visitors all you need do is ask politely.
Australians do plenty of incredible things and one of the best is throwing a barbeque. You'll find several BBQ spots all over the country especially in most parks and public areas.
Australia is home to some of the world's best wine regions such as Margaret River close to Perth, the Barossa Valley near Adelaide and the Hunter Valley near Sydney. There's plenty of great tasting wine to try while in Australia.
Experience wildlife in a unique way. Australian zoo houses many different wildlife creatures from different parts of the world. Access into the zoo to see many animals in the wild in Australia is free. Some of the animals you'll find include koala bears, wallabies, dingos, emus, kookaburras, kangaroos and so much more.
Aussies are sport lovers. Visitors will find plenty of sports activities to take part in. whether is cricket, rugby, football or horse racing, you'll definitely find something that will interest you. The best place to visit to enjoy sport events is Melbourne.
Australia has some of the best climate in the world. If you like warn weather and the sunshine, then you'll love Australia's climate.
Visit the Australian Outback, an amazing desert, and experience a life-changing desert trip.