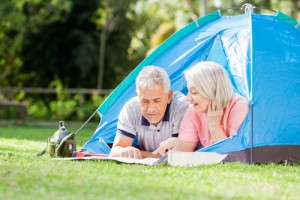 Are you on a low budget or have limited time to plan a long vacation overseas? You don't have to travel around the world to have one of the best vacation experience ever- there's more than enough to do right in your neighborhood. Work pressure and busy daily routines makes us lose our creativity. However, a staycation offers the chance of becoming a tourist in your place of residence. Expensive flight fare and gas prices are just some of the reasons travelers are opting for a cheaper vacation break. Staycation is a perfect way to enjoy a stress-free, inexpensive and enjoyable travel. It offers the chance to enjoy an adventure where you live. Here's a list of lovely things to do without leaving your town or city.
Visit or call your state or city's tourism department to know if there's any major event coming up soon. You can also request for a list of local attractions close to your residence such as national parks, water parks and rodeos
Go on a day tour of the downtown area in your city or states. Visit beautiful places, dine at exotic restaurants, go shopping, take a tour museums and swim in the pools. This promises to be the most remarkable vacation experience ever.
Wherever you decide on visiting, take your camera with you so you can capture great moments. Some of the most remarkable things happen at times when you least expect it.
Are you planning to stay over on your staycation? It is best to rent a home instead of booking a hotel. Renting is more affordable than checking into a hotel.
Detach yourself from your technology for a day or more. Turn off notifications on your work related app as this allows you take a mental break.
Why visit the Caribbean or the coast to enjoy the beach. Find a local beach close to where you live and enjoy relaxing moments. You'll definitely forget the hustle of the city behind in a short while.
If you don't like going to the beach, there are several ways through which you can cool off by the water. Find a water park and enjoy fun filled activities such as scuba diving, kayaking and boating.
Enroll for a class on something new such as cooking, yoga and dancing. Learning a new skill improves your happiness and comfort when compared to other worldly possessions. Do something out of your ordinary routine.
When planning for your next road trip, visit us here at Car Hire Nation for a massive range of cheap car rental!