One of the best and most enjoyable ways of travelling is by taking a road trip. Road tripping offers travelers the opportunity to travel at their own pace, choose their route and stop wherever they want. Traveling in a car is one of the best ways of travel for families or group of friends. Due to its utmost flexibility, more and more people are choosing to travel by car rather than using any other transport option. There are hundreds of great destinations for road tripping. You can decide to drive short distances within a country or opt for a wide encompassing trip around the European continent.
So how do you discover these secret scenic drives that's hard to find on maps? You could however take a chance. Drive through the less busy routes, the secondary highway is a better option rather than the every busy, most traveled route.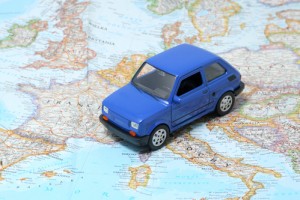 Finding Scenic Drives
Looking for a place to bring you closer to nature while driving? The United States is home to some of the world's most spectacular scenery, as much of it can be found in the country's national and state parks. These parks are easily accessible by road. Instead of entering the park through the main entrance, you can use an alternate park entrance and enjoy a scenic drive exploring the natural beauty within the park. The park offices can provide you with maps that can guide you to fun filled places within the park including view points, mountains, lakes and trails. With these maps, you can find a perfect spot for picnicking with family or a pasture full of wild peacocks.
Plan for the Thrills
For the most remarkable and enjoyable vacation experience, it is imperative to have great travel plans using maps. You can discover great destinations that offers a combination of valleys, curves, waterfalls and hiking trails. With Google Maps, you can find the topography of any destination within the country.
Research Popular Destinations
Getting to know the best places to find great spots such as an antique store or BBQ spot is very important when planning a road trip. One of the best places to find such information is a local classic car club. Here you'll find people who are always on the open road whenever they have nothing doing. For this reason, they are highly experienced about the roads and know the best routes with great natural attractions.
If you are planning a road trip within the European continent, you should consider a rental car rather than using your personal vehicle. Booking directly from a rental company offers loads of benefits including lesser cost, quality service and enjoyable drive experience. Car Hire Nation offers a wide range of car rentals for everyone. If you are looking for the best place to book cheap car rentals, Car Hire Nation is a perfect choice.