The Australian state Queensland's capital city, Brisbane is the 3rd and is situated on the eastern edge of Australia. With a stunning mix of a modern urban environment combined with stunning activities on the Brisbane River, Brisbane is one of the most popular destinations in Australia for tourists. Whether you rent a car in Brisbane to take a trip to the Gold Coast or stay in the city to discover the modern art it has to offer, Brisbane is a great holiday destination.
Things To Do In Brisbane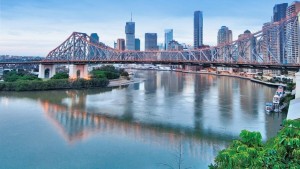 To avoid heavy rains and really hot temperatures, it is probably best to not visit Brisbane from December to March. That is the official 'wet season' which usually means really high humidity, lots of rain, and hot temperatures. Outside of the wet season, though, the weather of Brisbane makes the perfect backdrop for a wide range of exciting activities.
• Go on a trip to the Gallery of Modern Art to view contemporary art collections and the Queensland Art Gallery.
• Take a kayak and paddle up the Brisbane River before having a fresh meal of prawns on Friday or barbecue on Saturday.
• Get a car hire Brisbane and travel to Nightfall and experience an unforgettable night of luxury camping.
• Visit the Stanley Street Plaza on weekends and see the eclectic mix of jewellery, art, and fashion for sale.
• Walk or bike around Brisbane's famous South Bank on the Brisbane River while visiting the various parks, museums, bars, and galleries.
Car Hire Brisbane
Any trip to this vibrant, modern city is easier with a car hire. Brisbane is a large city and there are a lot of things to do just an hour's drive away, so renting a car in Brisbane makes transportation easy. Book a rental with Car Hire Nation to get the best rates from the world's leading rental car agencies most populous city in the country .