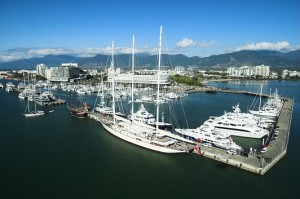 For those who want to find adventure in Australia, the city of Cairns is the place to be. Located in the far northern area of Queensland, Cairns is one of the most popular tourist destinations in Australia due to its proximity to both the Great Barrier Reef and the Daintree Rainforest. Even though the city is not one of the most populated in the country, Cairns still boasts a vibrant night life, great food, and is home to rich culture.
Things to do in Cairns
While most people visit Cairns as an access point to snorkel the Great Barrier Reef, the city offers other natural wonders and modern attractions to make your visit unforgettable. Here are a few of the most popular things to do in this far northern Queensland city:
• Explore the Great Barrier Reef in many ways, whether you want to snorkel with giant sea turtles or get a closer look by scuba diving. You can even take a helicopter tour to see the natural wonder from above.
• Get a car hire in Cairns and take a day trip to Platypus Park in the Cairns highlands to get a view of these magnificent animals in the wild.
• See rare tree-living kangaroos, stunning waterfalls, and everything else the Daintree Rainforest has to offer by renting a car in Cairns and taking a trip to this World Heritage site.
• Enjoy great food and local culture at the Cairns Market every Saturday when local artists, gardeners, and designers come together to show off their wares.
• Take a white water rafting trip down the Tully or Barron river for a thrilling, extreme adventure.
Car Hire Cairns
Cairns is the perfect choice to see the natural beauty of Australia, but many popular destinations are located slightly outside of the city. To get to and from all of the attractions around the city, getting a car hire in Cairns is the simplest solution. Use Car Hire Nation today and choose the best rates from the most trusted brands in car rentals.